MIT-xperts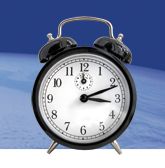 Controls your playout system and synchronizes MHP application launches to audio/video broadcast.
Plan your interactive applications in advance on a timeline. By attaching them to programmings (EIT events), the applications are synchronized with your audio/video broadcast - event when there are last minute changes in your schedule.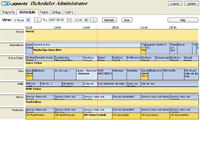 Introduction
Synchronizing your MHP applications with the regular TV broadcast can cause a lot of headaches. MIT-xperts iScheduler is the tool you want to have when it comes to starting and stopping your applications synchronized to your TV schedule.
iScheduler imports your schedule either from EIT or from XML input and displays it on the screen. By attaching your applications to programmings (EIT events), you ensure that applications and audio/video broadcast are started and stopped together.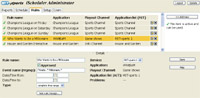 iScheduler provides:
synchronized application launching
application planning schedule
rule-based system for automated application planning
various convenient reports
Display options:
schedule view with timeline of events
planning details
planning summaries
planning reports
rules list and matching applications for each rule
setup area allows configuration of available applications, playout channels, services, AITs, and transponders
Data input:
via ASI input (EIT)
via XML input (scheduled data + triggering)
Output:
to multiple iMux Multiplexers
supports main/backup iMux Multiplexer
handle multiple transponders with a single iMux
Synchronization options:
EIT synchronized
fixed (by specified start / end time)
permanent
warns if events with associated applications are modified