MIT-xperts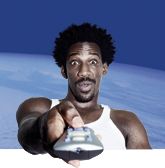 The mature and extremely capable authoring system for MHP applications.
MIT-xperts iDesigner allows creating interactive applications as simple as using a vector-based drawing program. Extend your application with plugins, test it directly on your desktop, and play it out with a single click!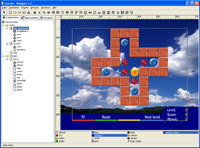 Introduction
The MIT-xperts iDesigner allows you to easily create complex and impressive MHP applications. As a professional authoring tool for creating interactive television services efficiently, it is aimed at broadcasters, designers, and content creators.
Its intuitive user interface is as simple as a drawing application and allows anyone to create iTV MHP applications without requiring programming skills. With a single click an application can be uploaded to your playout environment.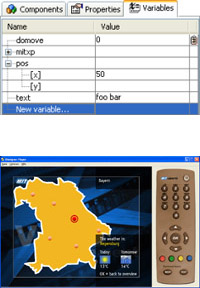 iDesigner features:
design your applications like in a drawing application
no Java programming skills needed
freely definable navigation
dynamic application/content updates
compatible with the latest MHP SetTopBoxes
seamlessly integrates with iMux Multiplexer
pre-arranged components/templates can be shared
XML project file format
comprehensive plugin library
included emulation environment for PC
SDK Guide and JavaDocs (professional/enterprise version)
application Compiler for automated application / content generation and update (enterprise version)
data importer for automated importing of external data (enterprise version)
iDesigner options:
StreamEvent authoring system
ReturnChannel server